Trading Cryptocurrencies: The Associated Risks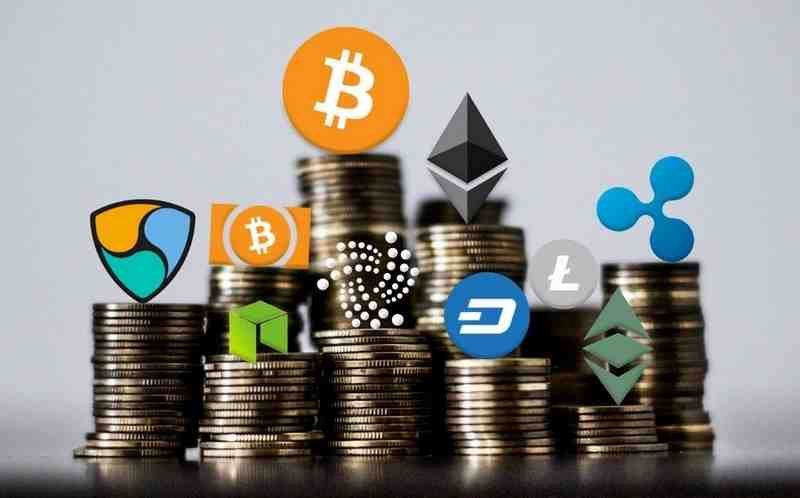 There is no area of financial markets that is completely risk-free. Cryptocurrencies are no exception to this pattern. Despite their many virtues, they still pose a number of threats to holders, traders, and investors. In their vast majority, these threats are associated with high cryptocurrency volatility. Their presence in no way means that people should refrain from cryptocurrency transactions at all. However, anyone wishing to join this field should keep them in mind in order to implement effective risk management techniques into their strategies.
Risks associated with the nature of cryptocurrencies
The risky aspects of cryptocurrencies include the following features:
High volatility. Fluctuations in cryptocurrency prices significantly exceed those associated with most other assets. In the relatively short period of their existence, some cryptocurrencies have shown a multiple-fold increase in price over several months or even weeks.




Lack of regulations. Many enthusiasts perceive the decentralized and deregulated nature of cryptocurrencies as their benefit, indicating that they are not subjected to manipulation by central governments and banks. At the same time, this coin has a downside, as the lack of regulation means the lack of stability and non-recognition of cryptocurrencies by many financial platforms.




Technical errors. Because cryptocurrencies have no physical media and, as a result, exist and are transferred exclusively in the online dimension, they are prone to technical errors. This feature also puts them at risk of hacking, although the platforms make every effort to ensure high security and privacy of transactions.
Risks associated with CFDs and spread bets
When dealing with CMC Markets, traders usually conduct operations using either CFD accounts or specific operations known as spread bets. This fact imposes additional risks on crypto holders. They are as follows:
Crypto operations can be significantly influenced by such a phenomenon as gapping. It usually characterizes highly volatile markets to which cryptocurrencies belong without a doubt. Under it, the price jump between the two indicators is so rapid that it is impossible to catch the level between them. Because of this, a Stop Loss order may work less efficiently than you originally planned, fixing your deposit at a lower mark and, as a result, aggravating your losses.




Using CFDs, traders open themselves to the risk of speculation caused by cryptocurrency volatility. Traders who use CFDs use only a certain percentage of the total sum at stake as a deposit, while the rest is provided by the broker. However, because the value of cryptocurrencies can fluctuate by huge percentages, the losses that traders will suffer as a result of failed trades also have a high chance of being considerable.




Charges associated with cryptocurrency trading may be significantly higher than those applicable to other assets.




Variations in the value of cryptocurrencies are higher than those of other assets, as a result of which the determination of spread bets and the calculation of the sums of deposits required to open the CFDs are less accurate.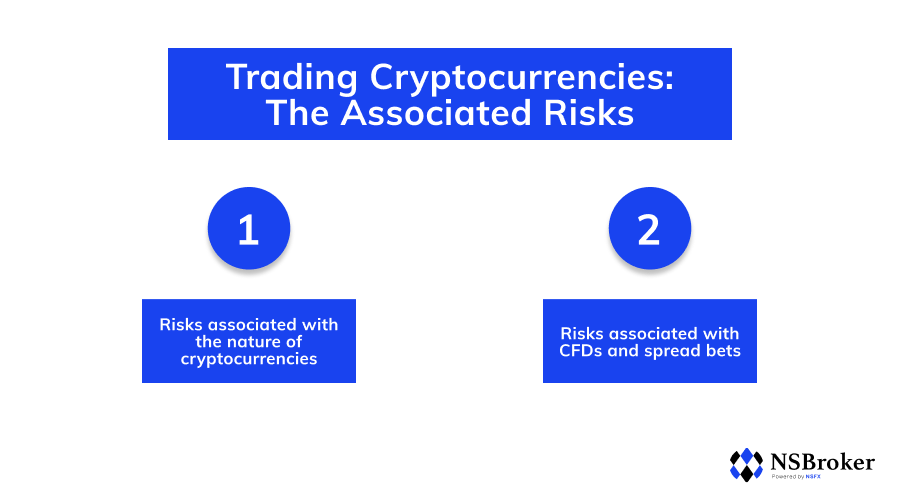 Institutions to protect the rights of crypto investors
As has been repeatedly stated above, the cryptocurrency market is deregulated. Therefore, it may seem that the potential risks are not balanced, and if a trader faces certain abuses by counterparties, their rights are generally unprotected. However, this statement is not entirely true. Despite the deregulated nature of cryptocurrencies, CFDs and spread betting transactions are usually monitored by the authorities of each individual state. For example, in the United Kingdom, the FCA performs the controlling function. In other states, other bodies may be authorized to do so. Therefore, before you start investing in cryptocurrencies based on these models, you are also advised to get acquainted with the system of institutions authorized to regulate them and their competence, especially in terms of compensation for losses caused by fraud or misconduct by counterparties.
Bottom line
By investing in cryptocurrencies, you not only gain significant opportunities to make a profit but also expose yourself to a number of risks associated with this type of asset. The high volatility, deregulation, and specificity of the CFD transactions based on which crypto transactions usually occur can play a bad joke on you, leading to significant losses, especially if you have insufficient knowledge about this asset. Therefore, you should always remember that entering the field of crypto investment requires thorough knowledge, expertise, and a deep understanding of the market. Make sure you meet these criteria before starting to trade cryptocurrencies, and your chances of success in this area will increase significantly. If your knowledge and competence are insufficient, consult a reputable financial advisor while deepening your own expertise on cryptocurrencies. Remember that when trading cryptocurrencies, you can never know too much. Any new piece of knowledge and type of skills is just another step that will bring you a little closer to the goal.