Chart Patterns Trading Strategy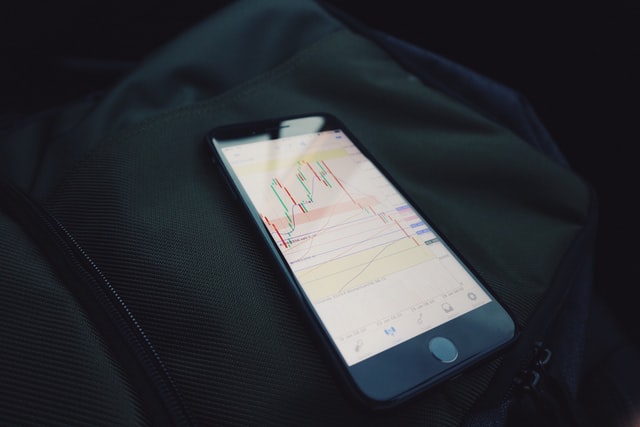 Despite the complexities in the world of Forex, countless tools facilitate a smooth and rewarding market experience. A typical example of such tools is the Forex chart pattern. There are several Forex chart patterns of which the popular ones include the triangle, Ichimoku, head and shoulders, and the candlestick patterns. The ability to identify and rightly trade these patterns is just time-saving but also money-efficient. These formations remain a fundamental part of technical analysis. We designed this article to help you understand what Forex patterns are, how to identify them, and how to trade these patterns like a pro.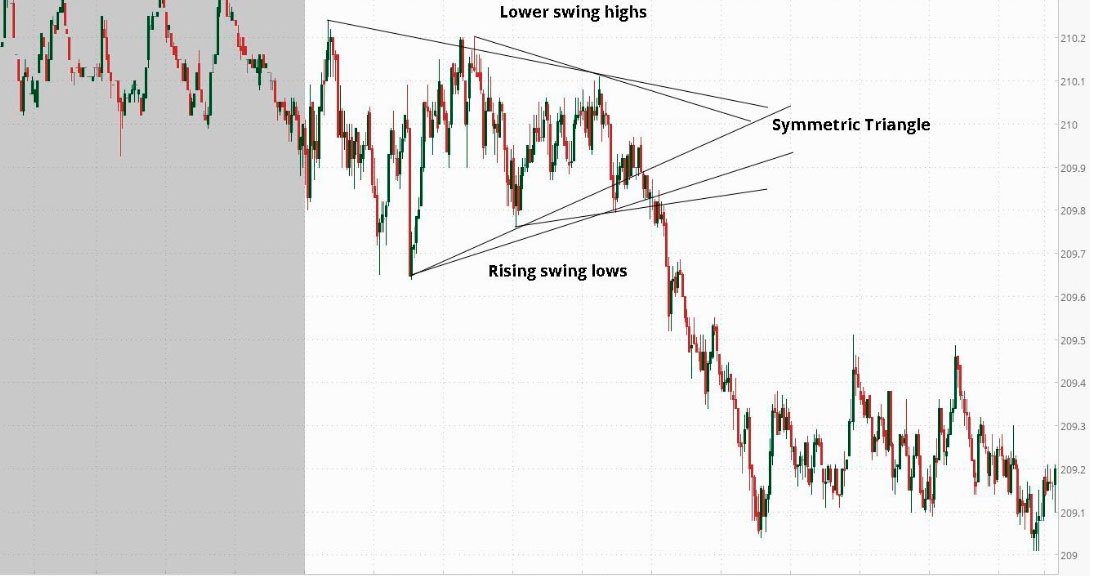 Chartists define Forex chat patterns as on-chart formations with high-level certainty of imminent price directions. The patterns occur as a result of price instability, and each pattern represents chart figures with their corresponding interpretations. Every chart pattern indicator has a precise trading potential.

There are various forms of forex chart patterns and preferences, some of which are listed below:
Line charts;

A trader can use these charts to provide a quick view of the overall market trend. They are highly useful in identifying support and resistance levels.Line charts are created by connecting a line from the high, low, or close of one price period to the next, forming a line that represents the price movement over time.

Bar charts;

These charts show the price bar for a specific period. An individual bar indicates the open, high, low, and close values of a currency pair. The bar represents one segment of time, which can be a day, a week, one hour, four hours, or any other period. These chart patterns are also called Open-high-low-close chart (OHLC)charts because they indicate the high, low, and close for a particular currency pair.

Candlestick charts;

These charts provide the same information as a bar chart, but the graphical format of these charts is more detailed and unique. Candlestick charts give a more informative and visual representation of the price action by the color of the candle (which represents the close) along with the width called the real body. The body represents the range between the open and the conclusion of the period of trading. When this portion is filled with black, it indicates the close was lower than the open. But if the body is bare or white, it means the close price was higher than the open. The colors can, however, be tailored to suit your preference.

Candlestick chart patterns are the most widely used because of their simplicity and visual appeal. It is perfect for beginners; they are instrumental in identifying the turning points like the reversal of uptrend or downtrend. Candlestick forex charts patterns easily convey critical information regarding the price action and movement over time. It seems to be the most profitable chart pattern.
Types of chart patterns
Trading charts pattern can be broadly categorized into reversal chart patterns, neutral chart patterns, and continuation chart patterns depending on the potential direction of the price pattern.
The reversal chart pattern indicates that a significant reversal in the trend is about to take place.
The most relevant reversal chart patterns are:
Head and shoulders & inverse head and shoulders – This is probably the most recognized reversal chart patterns. For the pattern to be valid, there must be an existing trend before the reverse.
Double tops and bottoms – A double top chart pattern has two peaks at about the same level that the highest points reached after an uptrend. A double bottoms chart pattern is the opposite of a double top chart pattern; it signals the reversal of a downtrend into an uptrend.
Triple tops and bottoms – triple tops is a bearish reversal chart pattern with three tops at approximately equal levels. These three highs create a resistance level. The triple bottoms, on the other hand, is the opposite of the triple top's pattern. It is a bullish reversal pattern; it indicates the reversal of the prior downtrend to an uptrend.
Spike (V) – also called V-reversal patterns are formed after a sharp period trend. This is a problematic situation to trade as prices reverse without giving any signal (the market is turning a dime.)
Rounding bottom – This chart pattern, unlike the spike, takes a long time to form, and prices change direction very slowly. These charts patterns are spotted on weekly or monthly charts that span several years.
Neutral chart patterns signal that price could move either way. it could break upward or downward. Triangles chart patterns fall into this category.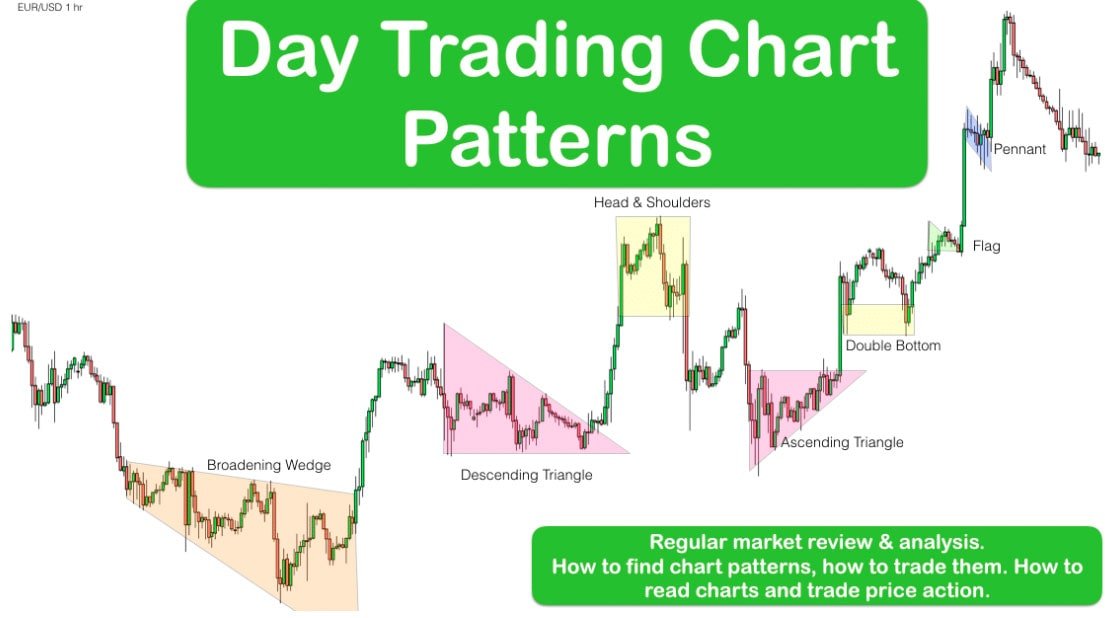 Continuation chart patterns are those chart patterns that indicate that the ongoing trend will resume. These are also called consolidation patterns because they show how traders take a quick break before moving on with the trade in the direction of the former trend. Continuation chart patterns include:
Wedges – wedges could either serve as a continuation or a reversal. They signal a point where traders are still deciding where to take the pair next. A rising wedge is when price consolidates between upward sloping and resistance lines. The falling wedge is a bullish chart pattern.
Rectangles – this is formed when the price is bounded by parallel support and resistance level. During a trend, when the price starts moving sideways forming a rectangle, a second trending move is likely to occur once the price breaks out of the rectangle. This move will be as great as the size of the rectangle. A bearish rectangle appears when price consolidates for a while during a downtrend. In contrast, the bullish rectangle occurs in an uptrend.
Pennants – similar to rectangles, pennants are continuation chart patterns formed after a strong move. A bearish pennant occurs during a steep downtrend. Bullish pennant indicates that a sharp climb in price would resume after the period of consolidation.
Chart patterns for day trading
Forex day trading is the buying and selling of securities, but only within the same trading day. Day trading can take place in any market. However, it is commonly referred to in the context of either the forex trading or the stock trading market. A decent amount of capital is not enough to make you successful in forex day trading. It is equally important to have a good knowledge of the market and understand the various chart patterns and their applications in a day trading strategy.
To trade successfully, a trader has to adopt one or many methods to minimize losses and maximize profits. As market conditions vary from day to day, so should a trader's strategy vary. A successful trader must come up with a new system almost every other day or, at the least, adjust their existing approach to the current market conditions.
If you like this strategy, you might also be interested in this
Triangle pattern
Conclusion
Candlestick patterns remain a crucial weapon in any day-trader's arsenal, with the most used patterns being rectangles and triangles.
In addition to these patterns, day traders incorporate the potency of strong trend continuation patterns with their strategy. Studies reveal that some of the most successful traders trade only these types of patterns. Learn to horn your trading skills with the use of patterns that work best with your chosen strategy. Happy trading.