1-Minute Scalping Strategy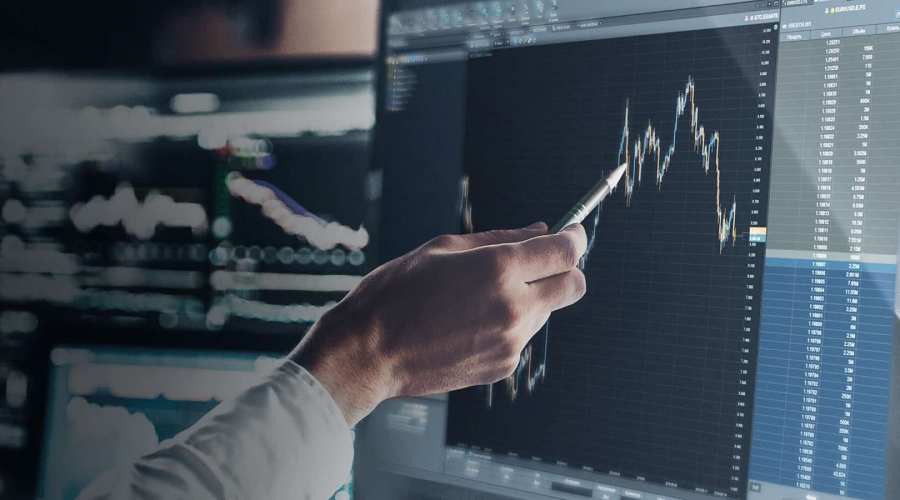 The basic idea behind scalping is to open a large number of trades that usually take either seconds or minutes. However, some scalping strategies developed by professional traders have become much more popular. For example, the famous trader Paul Rotter placed buy and sell orders simultaneously and then used certain events in the order book to make short-term trading decisions.
Forex 1-minute scalping strategy involves opening a certain position, winning a few pips and then closing the position. Since you only gain a few pips per trade, it is important to choose a broker with the smallest spreads and the lowest commissions.
For this reason, one of the main aspects of forex scalping is quantity, and it is not uncommon for traders to place more than 100 trades per day.
How does this strategy work?
You need to consider the instruments you will be trading, time frames, indicators and trading sessions:
Instruments: any currency pair;
Time frame: 1 minute;
Indicators: Stochastic 5, 3, 3 and 50 EMA, 100 EMA* (available on MetaTrader 4);
Preferred sessions: London, New York - high volatility.
While you can use this scalping strategy with any currency pair, it might be easier to use it with major currency pairs as they have the lowest spreads available. In addition, this approach might be most effective during the high volatility sessions, which are usually New York closing and London opening hours.
Forex 1-Minute Scalping Strategy Buy (Long) Entry Point
Now that you have applied the indicators and your chart looks clear, let's review the signals required to open short and long positions with this simple forex scalping technique. The first EMA (50) must be positioned above the second EMA (100). If this is the case, it is essential to wait until the price is returned to the EMAs. In return, the stochastic oscillator is used to cross the 20 steps from below. Once you see the three elements correctly arranged, it can be useful to open a long (buy) order.
In summary, the signal for long orders is as follows:
Every time a 50 EMA indicator exceeds the 100 EMA indicator, you should be ready to open a long order.
If the price at which you want to execute the order is close to the EMA indicators and the Stochastic rises above the 20 level, open a long position.
To minimize your risk, you can also place a stop loss at 2-3 points below the last low point of a particular swing. Since the 1 minute forex scalping strategy is a short term one, it is generally expected that you will gain between 8-12 pips when trading. Therefore, take profits are best kept within 8-12 pips of the entry price.

Forex 1-Minute Scalping Strategy Sell (Short) Entry Point
To make a short trade, the first EMA (50) should be positioned below the second EMA (100). As with the buy entry points, we wait until the price returns to the EMAs. Additionally, the stochastic oscillator is used to cross the 80 level from above. Once all positions are in place, you can open a short or sell order without hesitation. Exactly the same happens here.
In summary, the signal for a short order is as follows:
To determine when to execute a short order, use the same strategy indicators in reverse order;
The 50 EMA indicator should be below EMA 100 and the spot price should be close to these lines;
The stochastic should fall below the 80 EMA mark.

Again, stop losses are positioned close to 2-3 pips above the last high point of the swap, and take profits should stay within 8-12 pips of the entry price.

Advantages & Disadvantages of the 1-Minute Scalping Strategy

To determine if Forex scalping and Forex 1-minute scalping can be useful for your trading style, we will look at the advantages and disadvantages of scalping.

First, the advantages:

Lower risk exposure, a short market presence reduces the possibility of encountering adverse events.
Relatively small movements are easier to achieve, which means that a greater imbalance between supply and demand is needed to ensure greater price changes.
The main logic behind scalping is that smaller movements occur much more frequently than larger ones.
Even when markets are relatively calm, a good Forex scalper can take advantage of many small movements.
Now, these advantages may sound quite tempting, but it is important to consider the disadvantages as well:
A large deposit is required;
Bankers and traders have a certain advantage over amateur scalpers because they have more information about the market;
A 1 minute scalp requires fast reflexes, good instincts and mathematical skills;
It can be difficult to scalp and maintain a good risk/reward ratio. For example, with a 2:1 ratio, your take profit at 10 pips requires a stop loss at 5 pips, making it too close not to be stopped in most cases;
1 minute scalping is time consuming and can cause stress.
You have to see for yourself if the advantages outweigh the disadvantages and vice versa.