Best ways to invest 10,000 USD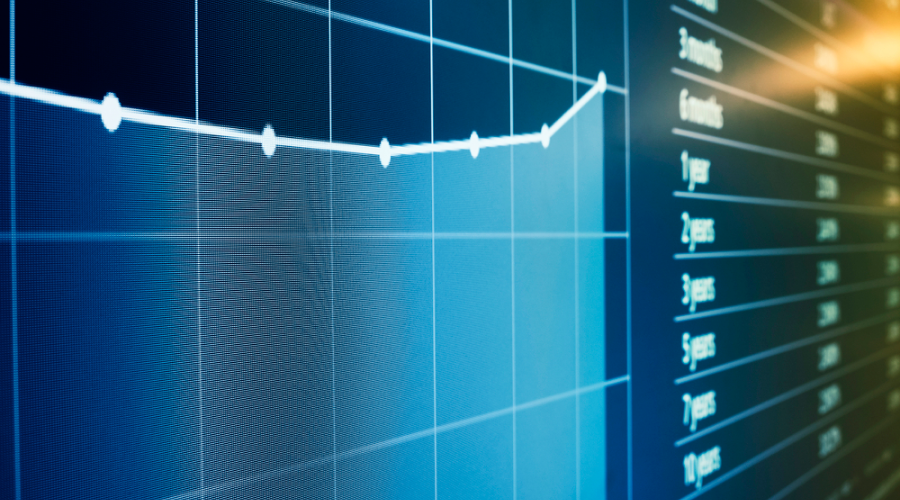 Ten thousand dollars can be called a decent amount of money. With this capital, you can buy a nice car or any other expensive thing. But it's pretty foolish to spend that amount of money on a major purchase. After all, this cash can be profitably invested, and in the future, you will constantly receive income from your investment. A new source of income will improve the quality of your own life. Also, the need to go to work in the future may disappear. Although it sounds like a fantasy, such a result may well become a reality thanks to a successful investment. So where is the best place to invest $ 10,000? Let's see!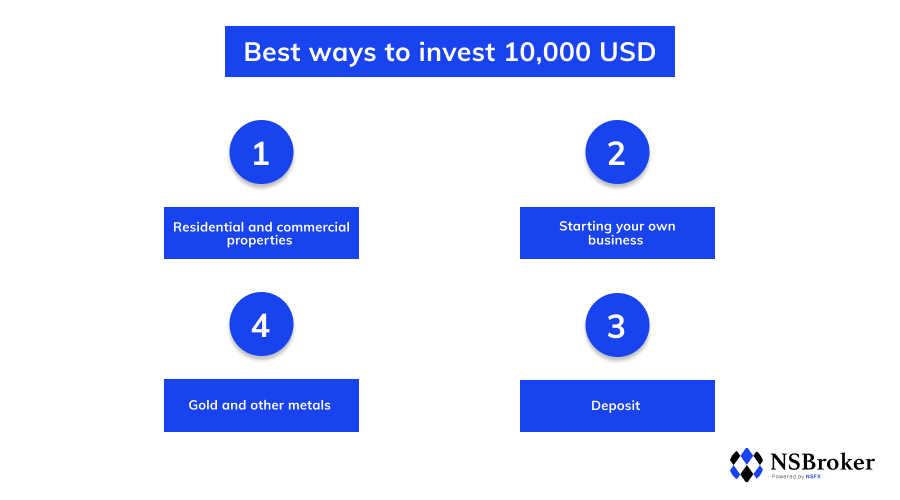 Residential and commercial properties
Of course, real estate objects are very popular to invest in. This approach can be called easily justified. After all, money invested in real estate is reliably protected from the effects of inflation. The value of the property all around the world, though rather slowly, but steadily creeping up. The main advantage is the fact that real estate generates a very impressive rental income. The main cherry on the cake is the fact that real estate generates a very impressive rental income.
Income can range from 5 to 30 percent annually of the value of the object. It all depends on what form of delivery the owner chooses. It's no secret that short-term leasing of residential real estate is much more profitable than a long-term lease. You should also not forget about commercial real estate here. Perhaps you are in business yourself. In this case, you can use part of the available space for your own needs, and rent the other part to interested parties.
Matter of fact, the sum of $10,000 is quite enough to purchase one or even several real estate objects. Of course, everything here depends on the city, as well as the location of the property. Real estate is one of the most serious investment objects.
Starting your own business
Perhaps no other investment will give you as much leverage as investing in your own business. Since it is here that everything will depend only on you and your skills. It is your own knowledge and skills that should become the starting point when choosing a particular case. In no case should you invest in an industry where you have no expertise whatsoever.
In addition, you should not delegate extensive powers to others at the initial stages of doing business. At the very least, a businessman must maintain complete control over his own business. Otherwise, the invested capital can very quickly evaporate in an unknown direction, and the investor will simply become bankrupt.
Deposit
A bank deposit will be a good choice for conservative investors. Why is that? Because $ 10,000 can be cashed out with great effect. At the same time, a bank deposit allows the investor to simply put the money in the bank and not worry about moving them or doing something with them. This means that you can completely immerse yourself in other areas of activity. In this case, the accrued interest will regularly come to the card or be added to the principal amount of the deposit. Yet, unfortunately, the main disadvantage here is low profitability.
At the same time, interest accrued according to the terms of the deposit in the national currency is most often offset by the impact of inflation. In this case, the purchasing power of your money will not change. So it is more profitable to make deposits in foreign currency. Although the interest rate on such deposits is at the minimum level, it is quite consistent and can be profitable in a very long run.
Gold and other metals
Precious metals are also the choice of cautious and low-key investors. Gold almost never loses in value. But in this case, it is also not necessary to count on excess profit. The easiest way to acquire gold and other precious metals is to buy new precious items. But in this case, you will have to overpay significantly. After all, the cost of a product includes not only the cost of the material but also the cost of work. So buying precious metals from jewelry stores should not be considered.
Many people buy gold items from ordinary pawnshops. It just so happened that the average person trusts only those things that are in his hands. But various government and financial institutions do not inspire such trust. If you belong to this category of people, then it is quite possible to consider the acquisition of precious metals in the secondary market. You just have to acquire special knowledge that will help you distinguish a fake from real precious metal.
Next, you should turn your attention to bank bars. The same gold can be purchased in bars of different weights. Investment coins can also be acquired here. The disadvantage of such an investment is that you will overpay a lot when purchasing a bar. After all, just like in the case of currencies, there is a buy and sell rate here. So the purchased gold should not be sold for at least 2-3 months after the purchase. Another disadvantage is that physical damage significantly affects the value of the ingot. And in the future, a banking institution, when buying your gold, can accept it at a price below the market price.
The last method of acquiring precious metals is a metal bank account. At the same time, you will not get your hands on gold physically. At the same time, a metal account will be opened for you. In fact, it does not differ from an ordinary account in monetary units. But the cost of your electronic gold will be equivalent to real gold. This means that in the future you will be able to sell gold from a metal account with a significant profit.
In addition, some banking institutions offer to open a metal savings account. In this case, capital gains occur not only due to the increase in the value of the asset but also due to the interest rate. It is quite possible to invest $ 10,000 in precious metals!
It is best to do some kind of diversification and invest your money in various instruments that will be independent of each other. In this case, you will more likely avoid a complete loss of financial resources if something goes very wrong. Moreover, with this approach to investment, it is much easier to get to know the most effective investment object and instrument.