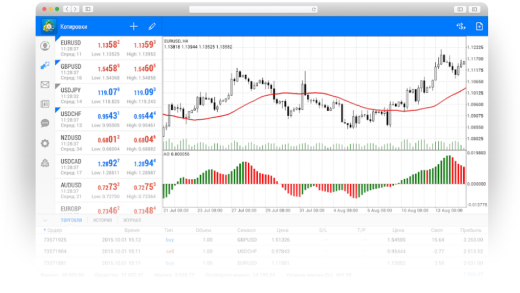 MetaTrader 5 online trading platform
Developed in 2000 by MetaQuotes Software Corporation, the MetaTrader5 trading platform quickly became one of the most popular trading platforms globally. The MT5 platform is dynamic and user- friendly, providing traders with a vast range of features and tools.
Why Trade Via MetaTrader 5 Web Terminal
Automated Trading
With mt5 webtrader you can set up your own automated trading algorithms.
More Than 50 FX Pairs
Trade forex with NSBroker MT5 Webtrader spreads starting at just 0.3 pips, long and short.
Customizable charts
The mt5 web platform gives you the option to adjust trading charts to your own preferences.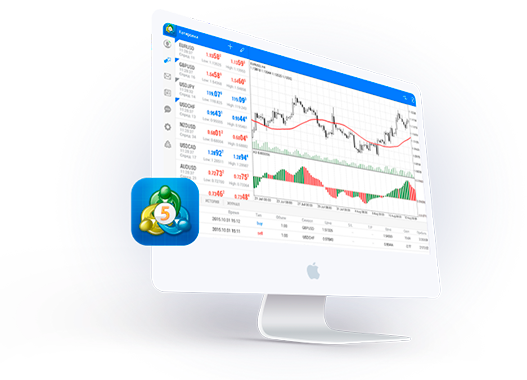 With MetaTrader 5 You Will Also Enjoy
50 technical indicators;
4 different types of scaling modes;
40+ graphical objects;
21 time frame charting system.
What Can You Trade With MetaTrader 5 Web Based Forex Trading Platform?
Wenn Sie auf MT5 Webtrader bei NSBroker handeln, stehen Ihnen alle notwendigen Tools zur Verfügung, um als Trader erfolgreich zu sein. Wenn Sie irgendwelche Fragen dazu haben, wie Sie die von NSBroker und der MT5 Browser-Plattform angebotenen Tools nutzen können, um in jeden handelbaren Markt zu investieren, wenden Sie sich bitte an unser Support-Team.
Have more questions about Metatrader 5?
Sie können Metatrader5 direkt über unsere Website ohne Installation von Anwendungen nutzen. Alles was Sie brauchen, ist sich über Ihren bevorzugten Browser auf der Webseite anzumelden.
Metatrader 5 is one of the most reliable trading markets in the world. Metatrader 5 facilitates access to the financial markets and splits the platform between a server and client module. The server model is for licensed brokers, and the client module is for traders.
Yes, yes, yes. As a trading platform, Metatrader 5 has been around for over a decade and has helped hundreds of thousands of traders make fortunes.
Wenn Sie weitere Fragen bezüglich Metatrader5 haben, wenden Sie sich bitte an unser Support-Team, das alle Fragen über die Plattform und die Registrierung gerne beantwortet.